2016
Mark Paterson
Beastie Boys vs David Bowie: Let's Move
Direction / Mashup
It's an a capella of Body Movin' (Beastie Boys) mixed over the music from Let's Dance (David Bowie), two of my favourite artists. I aim to eventually make a video for it.
I've done a few other mashups over the years, two of which are on this site. Beastie Boys vs The Smiths: Unruly Boys, and The Smiths vs Oasis: Charming Forever.
I kept the arrangement of Let's Dance faithful to the original, retaining the chorus and simply replaced Bowie's verses with the Beastie Boys. I don't like it when mashups change the songs beyond recognition; I wanted it to sound like you were hearing both songs on the radio at the same time.
It was featured on the Buzz Adam's Morning Show on KLAQ 95.5FM as their MoShow Mashup of the week…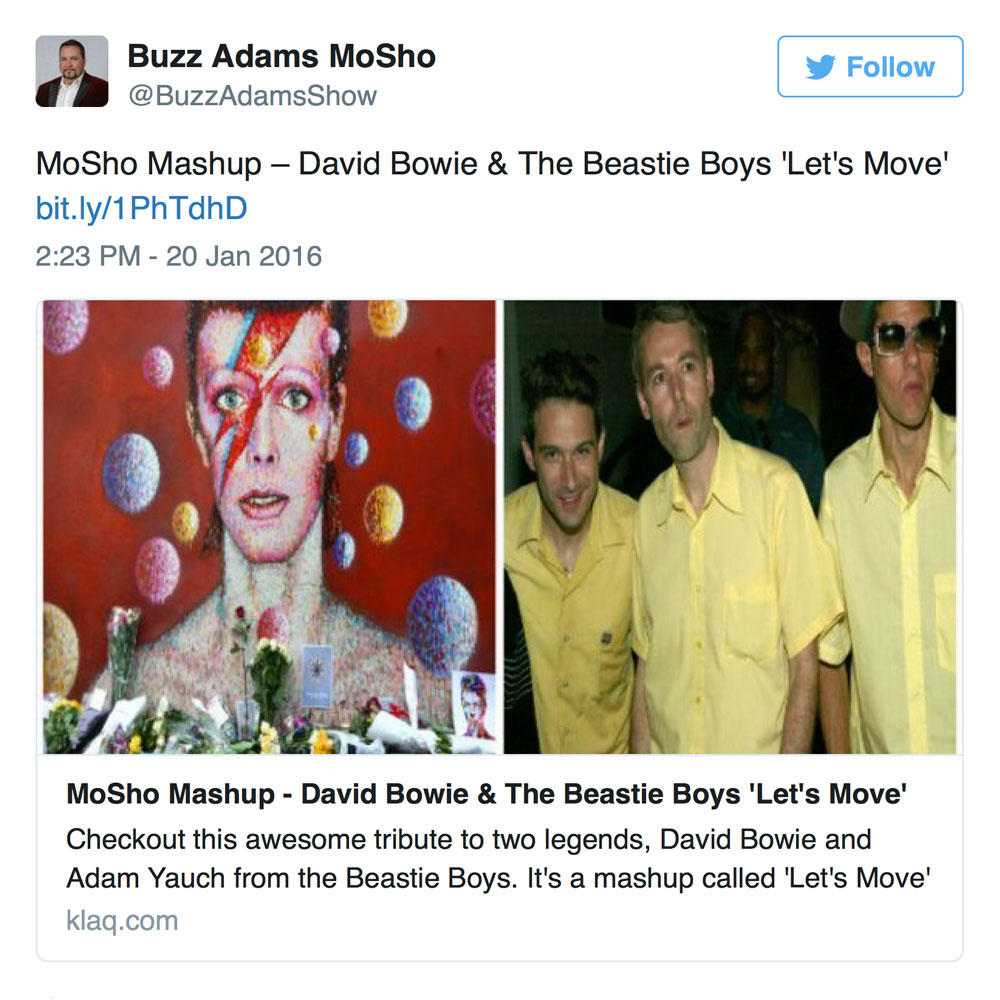 If you enjoyed this, please consider supporting the original artists at the following links...
BEASTIE BOYS
Apple Music / Spotify / Your Local Record Shop
DAVID BOWIE
Apple Music / Spotify / Your Local Record Shop